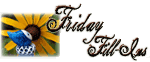 1. Idle hands are available to give me a massage.
2. I love to think about my day in the shower.
3. My favorite time of the day is when we are laughing and enjoying being together.
4. The last tea I drank was mint/lemon/decaf tea -- yummy.
5. I like to go to freezing cold movies, eat ice cream, swim, stay up late and eat peaches in the Summer.
6. My mother always said I love you.
7. And as for the weekend, tonight I'm looking forward to editing pictures and staying cool, tomorrow my plans include a 3 year old's pool party and Sunday, I want to enjoy Baden's 2nd b-day and go to the farmer's market.